July 18, 2018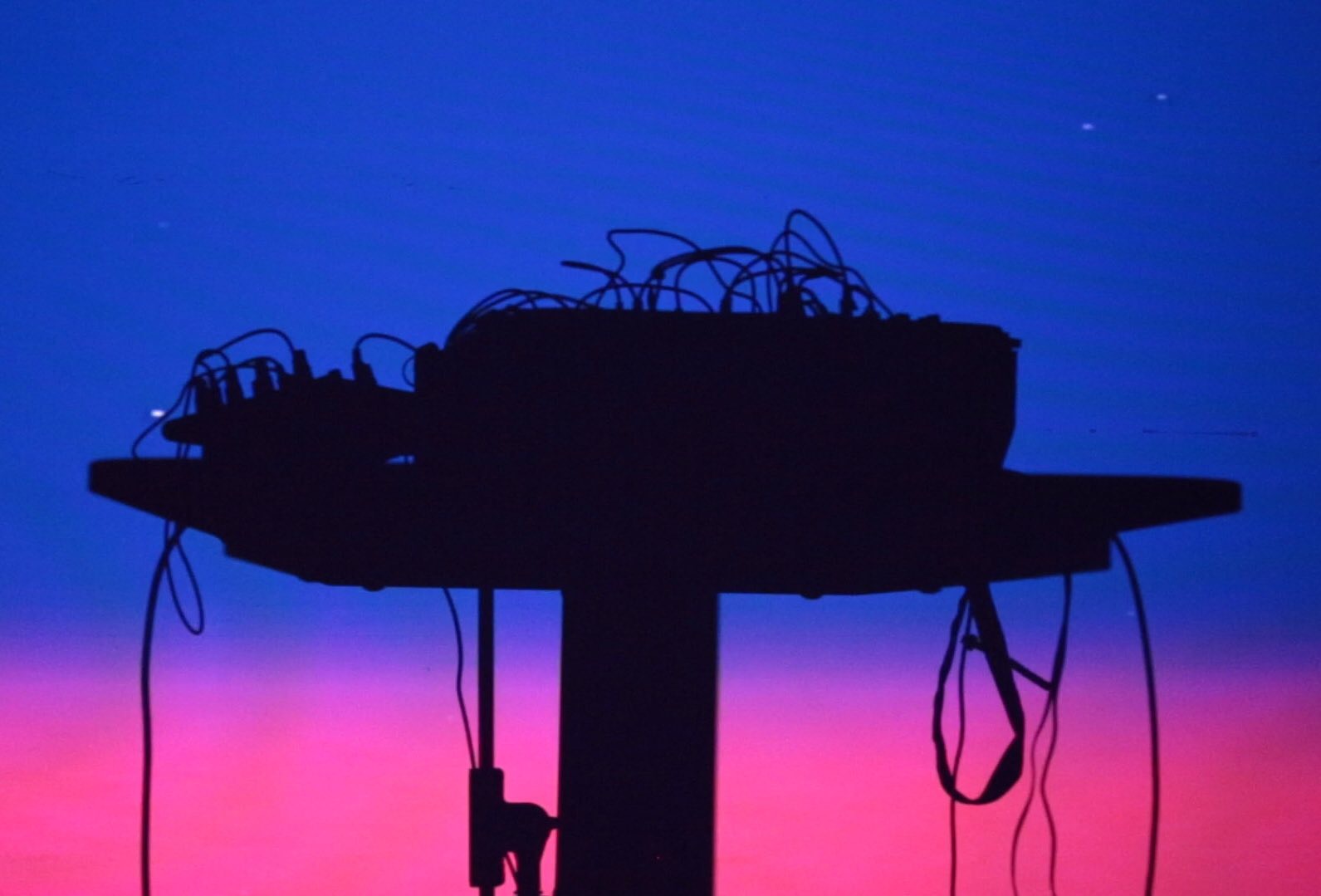 1. WE MADE A NEW VIDEO: it's a portable satellite version of our atmosphere. >>>>>IT'S HERE<<<<< It's for our 11 minute instrumental song "The Bath" and we made it at our residency in Spain last June.
February 20, 2018
:::::::::
GOING TO EUROPE
SELLING OUR SYNTHS
GOING TO EUROPE!
SELLING OUR SYNTHS!
NOT ALL OF THEM BUT ENOUGH TO BUY WHAT WE NEED TO TAKE TO EUROPE, TURNS OUT THEY ONLY LET YOU TAKE SO MANY SYNTHESIZERS ON A PLANE AND SO WE HAVE TO PARE DOWN. THE LINK TO SEE OUR BEAUTIFUL PROPHET 2000 ON SALE IS HERE: https://www.ebay.com/itm/253440595543
FULL DISCLOSURE THIS PICURE IS NOT OUR ACTUAL SYNTH (I DON'T THINK), THIS IS THE PROMO SHOT THEY SENT AROUND IN 1985 WHEN THE PROPHET WAS FIRST RELEASED. IT'S THE FIRST CONSUMER GRADE SAMPLING SYNTHESIZER AND WE MADE BRAND NEW ABYSS WITH IT. ALSO FULL DISCLOSURE WE HAVE 2 OTHER VERSIONS OF THIS SYNTH SO HONESTLY IT WAS A LITTLE BIT LIKE WE WERE HOARDING.
OUR EUROPEAN DATES ARE ON THE "PERFORMANCES" PAGE. WE ARE REAL EXCITED.

July 11, 2017
GUYS IT'S REAL: OUR ALBUM IS COMING OUT IN SEPTEMBER. THIS IS THE ART BUT SINCE IT'S BLACK YOU CAN'T SEE THE EDGES AND IT'S JUST LIKE KHAELA FACE IN SPACE.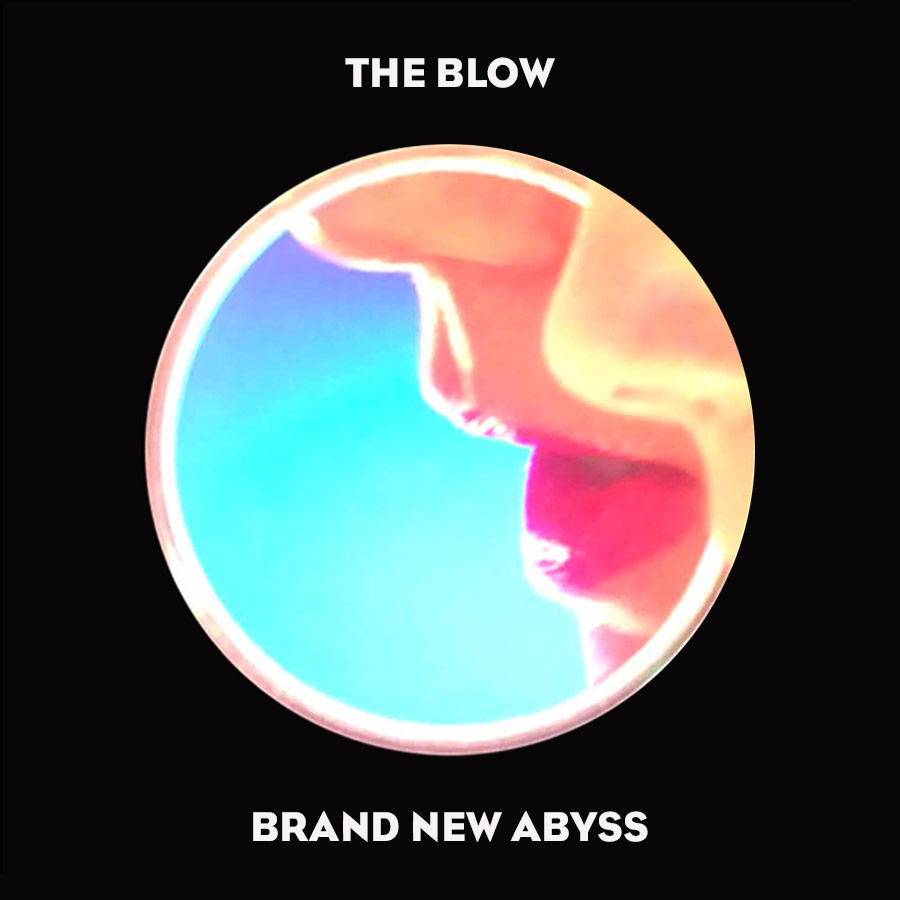 AND YOU CAN ORDER IT ON PRE-SALE NOW AT PLEDGE MUSIC ALONG WITH A BUNCH OF OTHER THINGS WE FIND AMUSING (WHICH WILL ALL HELP US PRODUCE THE ACTUAL VINYL RECORDS AND CD'S)
March 10, 2017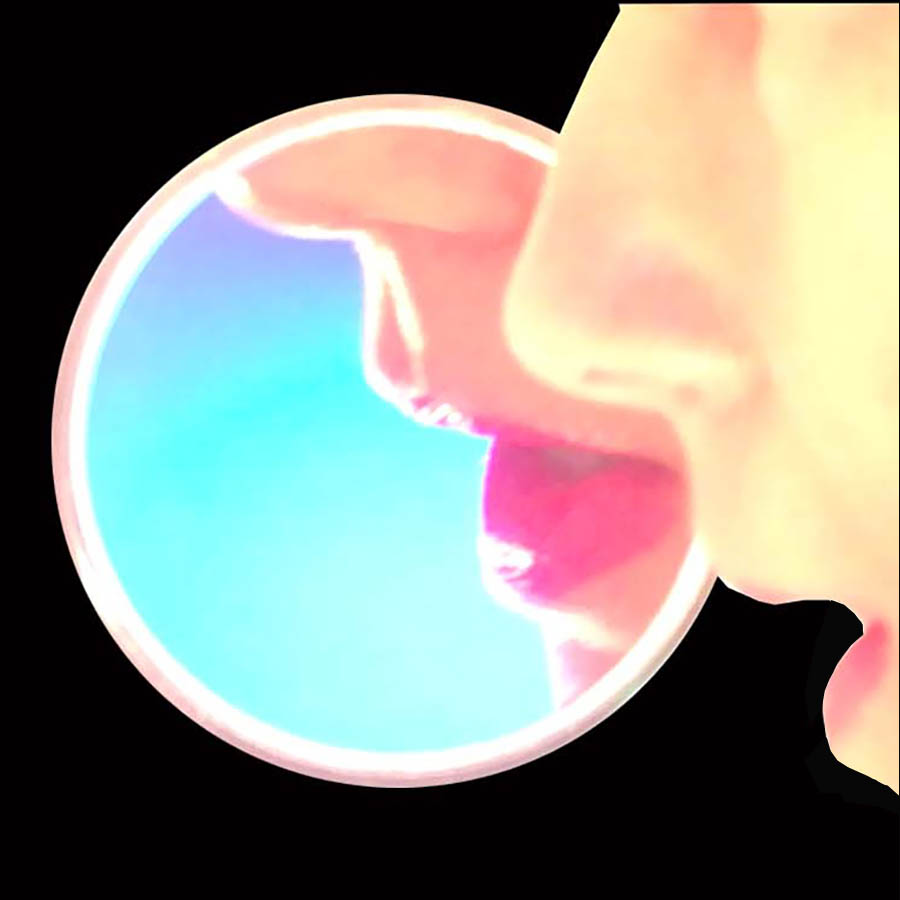 WE MADE A PERFORMANCE
WE ARE DOING IT 3 TIMES AT THE END OF THIS MONTH AT LEGENDARY NYC PERFORMANCE VENUE THE KITCHEN IT'S CALLED "BRAND NEW ABYSS."
IT'S A HUGE HONOR TO PERFORM AT THE KITCHEN, THE BEASTIE BOYS AND TALKING HEADS AND THE RAINCOATS AND LAURIE ANDERSON AND ARTHUR RUSSELL ALL DID EARLY PERFORMANCES THERE ALONG WITH MANY OTHER ART AND MUSIC HEROS PLEASE COME:
Like a flag on the moon, or a flag planted on a piece of planet earth, "Brand New Abyss" marks the completion of an extended compositional odyssey by The Blow a.k.a. Melissa Dyne and Khaela Maricich. After spending years developing a system for electroacoustic audio production and performance, they have emerged with a collection of sounds, intangible objects woven out of frequency, pop songs. Throughout the production process they've worked from numerous locations, setting up in unfamiliar territories and carving into the spaces with sound, ritually re-establishing their sphere of context in each site. This sojourn culminates at The Kitchen where they will install their system into the space and perform for the first time this new series of songs, employing frequency, light and narrative to lay out the dimensions of atmosphere from which these gestures came into being. Organized by Lumi Tan.
March 30–April 1, 8pm
Tickets $15
October 18, 2016
!!!!!!!!!!!!!!!!!!!!!!!!!!!!!!!
WE MADE A NEW SONG
IT'S CALLED THINK ABOUT ME
IT LIVES INSIDE OF A VIDEO THAT WE MADE FOR IT
LIKE A LITTLE SONG APARTMENT:
https://www.youtube.com/watch?v=yIPpSD3wJE4&feature=youtu.be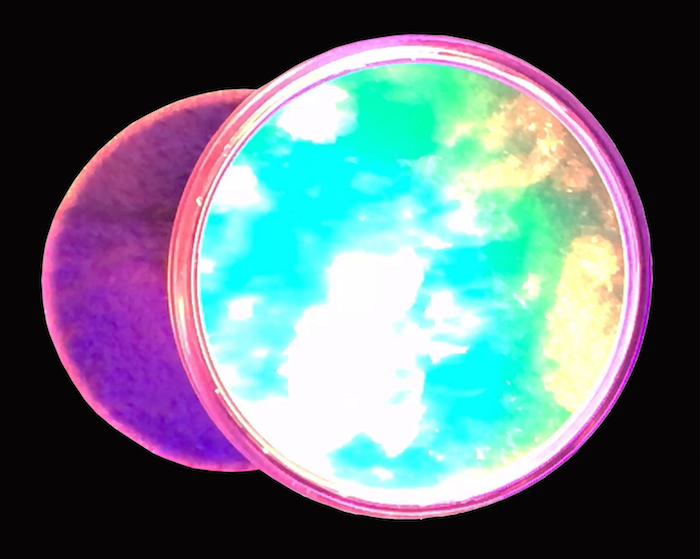 IT'S ALSO HERE BUT NO VIDEO JUST WAVES:

October 12, 2016
WE ARE PUTTING ON A SERIES OF TALKS AND SHOWS FOR WOMANPRODUCER, THESE ARE REALLY SPECIAL EVENTS, WE HOPE YOU CAN MAKE IT TO THEM. THEY COST MORE THAN OUR SHOWS USUALLY DO SO THERE ARE PROMO CODES TO MAKE THEM CHEAPER.
PROMO CODE
PROMO CODE
PROMO CODE
PROMO CODE
PROMO CODE
PROMO CODE: BLOW5
(FOR $5 OFF 10/18)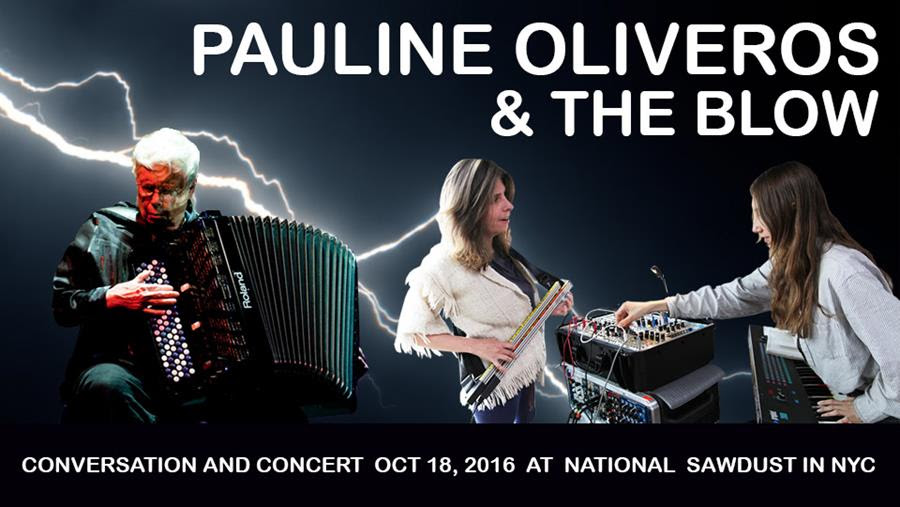 PROMO CODE
PROMO CODE
PROMO CODE
PROMO CODE
PROMO CODE
PROMO CODE: SUZI5
(FOR $5 OFF 10/20)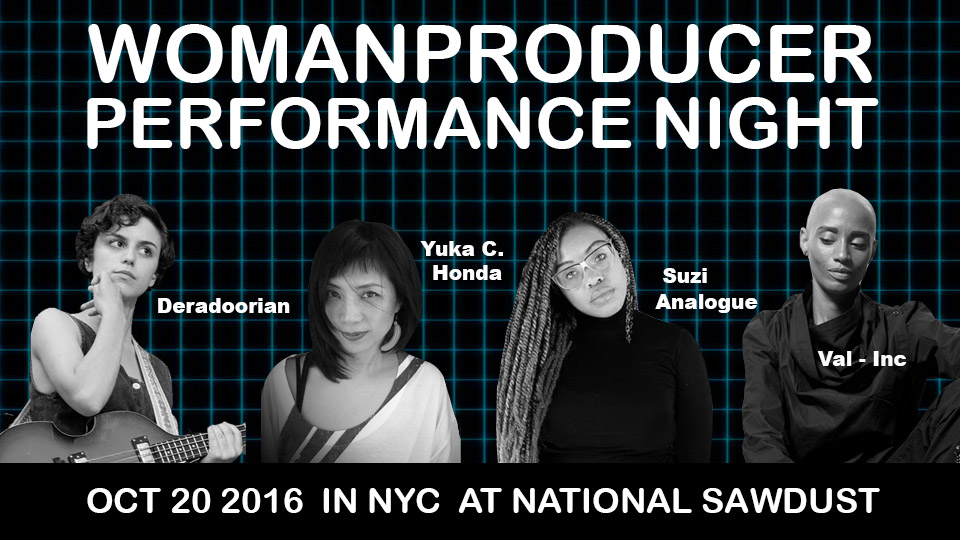 NO PROMO CODE
NO PROMO CODE
NO PROMO CODE
NO PROMO CODE
NO PROMO CODE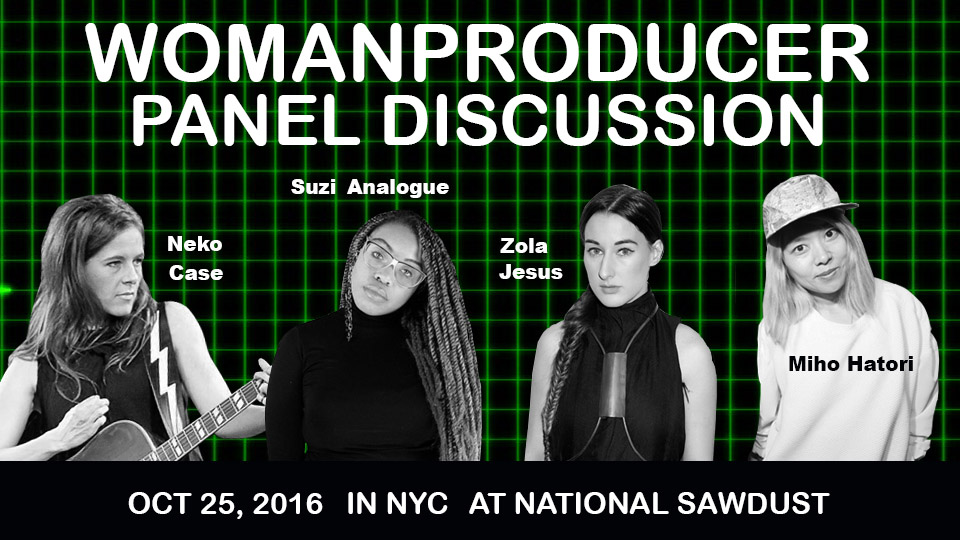 June 4, 2016
::::::::::::::::::SHREDDING RESIDENCY AT UNION POOL IN BROOKLYN:::::::::::::::::::::
:::::::::::::::::::::THE FIRST THREE TUESDAYS IN JUNE 2016::::::::::::::::::::::::::
shows, like with music, and working out shreds, air moves,
getting a moment and riding it like a pegasus on a guitar
but not with a guitar with raw electricity
JUNE 7 with ANNA OXYGEN
(8 months pregnant & collaborating with her in utero baby)
JUNE 14 with STARLEE KINE
("mystery show")
JUNE 21 with GINGER BROOKS TAKAHASHI & NICA ROSS
(analog to digital modular synth chain experiments)
tickets!!!!
September 2, 2015
The news is that we are working and it's all we do. Working means making sounds in the form of songs with the system we've slowly built over the last couple of years, which significantly does not include using a computer to produce the sounds. They get recorded onto a computer which we pretend is a giant reel to reel tape machine- it works just as well and costs a little less. All of our money we spend on gear to make the sounds with and the occasional bottle of white wine. We've been recording our punk songs in condominiums. Khaela wrote about the experience XXHEREXX (click that previous word to read about it, this font does not show the hypertext.)
We are selling a limited series of EXPLODED SKY OVER CONDOMINIUM t shirts as a salute to this endeavor and to fund the growing machine that we use to make the sounds. Someday we'll post pictures of the machine and soon we'll post replications of the sounds but for now you can see the shirts XXHEREXX and XXHEREXX is what it is like inside of the sphere where we do these things.
January 8, 2015
We just wrote this bio about what we are doing right now: The Blow is a pop music duo comprised of Melissa Dyne and Khaela Maricich. They are touring the West Coast with a new performance called "Unplugged." In the "Unplugged" show Dyne and Maricich play live instruments, together, on stage, rendering songs from the extended Blow catalog. This is something The Blow has never done before.* The instruments played by the two in this new set up in fact employ a fair number of plugs, as well as a good amount of electricity. A lot of plugging and unplugging will be happening. The duo performs live with the same rig which they use to produce and record, an interwoven assemblage of analog electronics and modular synthesizers. There will be, however, no plugging in of laptops, video projectors, smoke machines, animatronic singing dolls, or acid effect liquid light shows. There will be two women standing across from each other creating waves of frequency and sensation that pulse back and forth between them. Viewers are welcome to plug themselves into this circuit and feel it.
The Blow created a new website, www.WOMANPRODUCER.com, which is being debuted in conjunction with the West Coast dates. The site is a slowly growing catalog of woman music producers of past, present and future.
The radical space-muse Anna Oxygen will be performing the west coast shows.
*Full disclosure: The Blow first performed "Unplugged" in October 2014 in NYC, and made a small tour of the set throughout the Eastern U.S. After this tour The Blow spent a month in New Mexico writing and recording material for a new album. The West Coast shows will be a development upon the previous performances.
November 11, 2014
Do you wonder about what is happening when we say that we are "recording" and then months later we have not put any recorded music into the air for anyone to hear? We sort of care and we sort of don't care, about time. The truth is that when I have said we are "recording" what I have meant is that we are making sounds, and these either are etched in a permanent form onto a tape or a hard drive or they are not. Over recent months the sounds have been etched mostly into our minds and into the kinesthetic memory of our limbs, and we return to our instruments daily or weekly and reproduce the sounds again for ourselves in the privacy of our own attentions. We performed these sounds and songs on three dates throughout October here in Brooklyn at Union Pool and it felt like a process of tracing the sounds into space; we could feel the quality of attention exposed by the three different audiences who came to the three nights of our shows and these qualities were distinct. I guess it really did feel like a form of recording, letting the sounds out into listeners' sphere of hearing and allowing them to be picked up by these listeners' memories. We are curious what was recorded. It felt as though we could sense the various qualities of receptivity in the different evenings, the degree of fidelity resulting from shifting factors. One night the sound system had been blown out by a hard core show the night before and one might have noticed an phantom in the ambient space. In about a month we will perform with our material again, after having played with it in private some more. It changes and expands when we play with it, in private or in public. During the last show at Union Pool we could both feel the pliability of our materials as we were touching them, we both felt the sounds starting to stretch and expand as we were handling them together and passing them back and forth. Melissa said that while we were performing she heard a guy behind her say, "They're jamming…I heard The Blow jamming." Yes we are jamming.